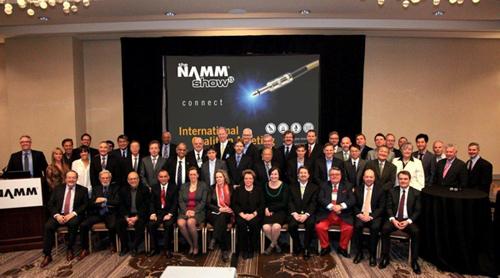 The International Coalition Meeting was held in Anaheim, United States on January 23, 2013 during NAMM show.
An Zhi, President of the China Musical Instrument Association (CMIA), attended the meeting and met with NAMM Chairman Kevin Cranley, Antoine Beaussant, president of Confederation of European Music Industries (CAFIM) and President of French Buffet Crampton, Winfried Baumbach, the Secretary-General of CAFIM and several other industry representatives from Canada, the United Kingdom, France, German, Italy, Hungary, Brazil, Ukraine and other countries and regions.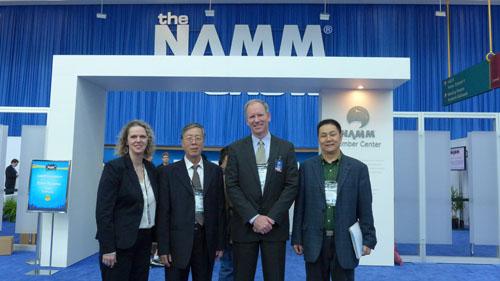 Joe Lamond, the president and CEO of NAMM welcomed musical instrument sector counterparts from various countries and regions to participate in the industry event on behalf of the International Music Products Association.
At the meeting, Alexander Alex of the Association of Ukrainian Musical Instruments elaborated on musical instrument market potential in Russia and other Eastern European countries and share with his points upon music consumption, investment environment in Commonwealth of Independent States (CIS).
Daniel Naves, editor-in-chief of Musica&Mercado gave an overview of Brazilian musical instrument market over the past year.
The representative from UNESCO's affiliated International Music Council, briefed on music education in North America, Europe, Asia, Africa and the Arab countries.